Meet the Team
Our dental team strive to provide you with high quality long lasting care in a happy and comfortable environment. The practice was converted from premises owned by a local GP surgery in May 1988. Many of the team have been present from the very beginning.
---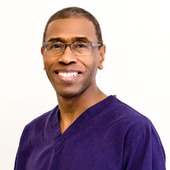 Alan Moffatt BDS
Principal Dentist GDC no 56967
My name is Alan; I qualified from Sheffield University in 1982. The practice has been established at Pitsmoor since 1988. We cater for a wide range of patients both from the locality and further afield. We are a very prevention orientated practice. I practice a very wide range of dentistry ranging from prevention, Orthodontics, restorative, cosmetic and Implant dentistry.
Interests involve complimentary medicines/ alternative medicines, listening to jazz and world music. My aim is to offer dentistry of the highest quality in a patient centred environment. I have developed a working relationship with lots of practitioners the length and breadth of the country.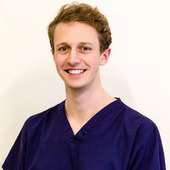 Jamie Rutherford BDS
Associate Dentist GDC no 252618
Hello my name is Jamie. I qualified from the University of Sheffield in 2014 and worked for a year in the North before happily returning back to Yorkshire! I am interested in working with nervous patients and currently seeking to gain sedation and hypnosis qualifications to use at the practice. Outside of Dentistry I am a keen runner and love to spend my weekends in the Peak District.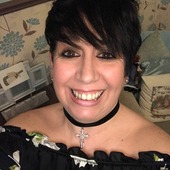 Nichola
Clinical Manager GDC no 113056
Hello I'm Nichola. I'm the Clinical manager at PDHC and also a registered dental nurse. I started work at the practice in 1996 firstly as a dental nurse/radiographer then after completing a 2 year diploma in management I began on my career path as a clinical manager.
I enjoy the challenges of my job role and no 2 days are the same. The team are a great bunch to work with and it is so nice to work within a relaxed welcoming workplace. We pride ourselves on delivering high standards of patient care and the patient is always involved along every step of their time with us and with their treatment choices.
The practice has a "unique family feel" atmosphere. Out of work I enjoy spending quality time with my family, walks along the beach and the numerous parties I plan! I also volunteer at my local church and I am the local Cub scout leader as I feel community is very important.
Ruth
Adminstration Manager
Hi I'm Ruth, I'm the administration manager and have been at the practice since day one. I am a qualified general nurse by profession but have worked at the practice for many years. We have an amazing loyal team many who have worked at the practice for many years. I feel privileged to work with such lovely people. My hobbies are yoga, cooking and entertaining but most importantly spending time with my children.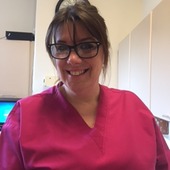 Debbie
Dental Hygienist GDC no 3042
Hi, I'm Debs
I am married with 3 grown up children. I have worked in dentistry for over 30 years qualifying as a dental nurse in 1981 and then as a hygienist in 1985. I have worked in both hospital and general dental practice. I enjoy my job as there is no greater feeling than helping someone improve their smile thus improving their quality of life.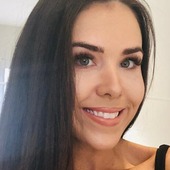 Alice
Dental Therapist GDC no 268166
My names Alice, I started at Pitsmoor Dental Health Centre in September 2019 after qualifying as a Dental Therapist at the University of Sheffield. Prior to University I worked as a Dental nurse for 3 years. I enjoy the diversity of my role and helping people to improve their confidence through their smile. I am especially interested in paediatric dentistry and periodontics.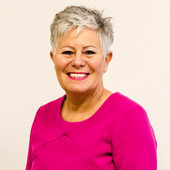 Gail
Receptionist
My name is Gail. I'm the receptionist at Pitsmoor Dental Health Centre and have worked here for over 20 years now. We all work together as a team to provide people with the utmost care and we also socialize together as friends which helps bring a friendly relaxed atmosphere to the practice. I like travelling, eating out and relaxing at home with my husband Nigel.
Angela
Senior Dental Nurse GDC no 118811
I am Angela. I am a fully qualified and registered DCP. I have worked at the practice since 1991 when I started on a youth training scheme. Since qualifying I have gained certificates in radiography, Oral health education and carry on with updates through CPD.
I really love my job and working with a great team. Outside of work I enjoy family time and help my partner run a martial arts club in the local area. At Pitsmoor Dental Health Centre we have a large scope of treatments available from simple fillings, bleaching, to orthodontics and implants. This makes working here really interesting.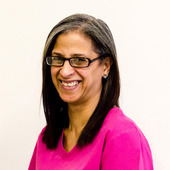 Josie
Dental Nurse GDC no 140230
Hi my name is Josie. I am married and have a son. I have been at the dental practice for the last 24 years, starting as a receptionist and then training to be a dental nurse. I have now been a qualified nurse for the last 16 years. My other qualification in Dentistry is taking radiographs, for which I gained my qualification 15 years ago.

I enjoy being in the surgery assisting the dentist in giving the patient the care that is both needed and requested. Whether it is an exam, filling or any other treatment, the patients are treated with dignity and compassion at all times. When I am not working I enjoy spending time with my family, reading, movies socialising and I love retail therapy.
Sophia
Dental Nurse GDC no 252993
Hi my name is Sophia and I am a qualified dental nurse. I trained at PDHC with a great team and registered with the GDC in 2014. I have completed my X-ray training so I am proficient in the taking of dental radiographs.
Recently I have undertaken the Oral Health Education certificate and qualified as an Oral Health Educator. This has been a great opportunity to increase my dental knowledge and offer helpful advice to patients.
At Pitsmoor Dental we have a unique, friendly group who make it a fun place to work. Outside of work I love to spend time with my family and friends.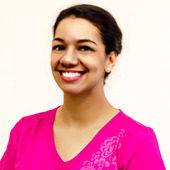 Erika
Dental Nurse GDC no 270154
Hi my name is Erika and I qualified as a dental nurse, after studying at Sheffield Hallam to earn my diploma in Dental nursing. I enjoy supporting the team and patients through my duties in the surgery and reception. In the future I would like to continue with my training and become a Dental Hygienist. In my spare time I enjoy socialising with my friends and exploring new places.
Leah
Dental Nurse GDC no 282533
Hi my name is Leah and I am a qualified dental nurse at Pitsmoor Dental Health Centre. Since joining Pitsmoor Dental Health Centre I feel I have learned a lot and gained many new skills. I have found the team to be very friendly, kind and caring and we all take great pride in the work we do as Dental professionals. Every day is different and I learn something new every day I love the work I do and love being a part of the Pitsmoor Dental Heath Centre team.
In the near future my new aspiration is to eventually complete and pass a Radiography course so I am able to take x-rays.