Meet the Team
Our dental team strive to provide you with high quality long lasting care in a happy and comfortable environment. The practice was converted from premises owned by a local GP surgery in May 1988. Many of the team have been present from the very beginning.
---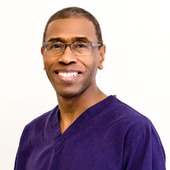 Alan Moffatt BDS
Principal Dentist GDC no 56967
My name is Alan; I qualified from Sheffield University in 1982. The practice has been established at Pitsmoor since 1988. We cater for a wide range of patients both from the locality and further afield. We are a very prevention orientated practice. I practice a very wide range of dentistry ranging from prevention, Orthodontics, restorative, cosmetic and Implant dentistry.
Interests involve complimentary medicines/ alternative medicines, listening to jazz and world music. My aim is to offer dentistry of the highest quality in a patient centred environment. I have developed a working relationship with lots of practitioners the length and breadth of the country.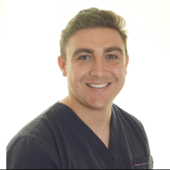 Adham Alloub BDS
Associate Dentist GDC 290976
Hi, I'm Adham and I joined PDHC in September 2021. I did work experience at the practice prior to starting dental school and then joined as an associate after completing my dental foundation training.
I enjoy all aspects of dentistry, but I am particularly interested in educating patients on how we can prevent dental diseases from arising. I aim to provide everyone I see with a high standard of patient centred care.
Outside of work, I enjoy spending time with family and friends, playing football and travelling.
Ruth
Adminstration Manager
Hi I'm Ruth, I'm the administration manager and have been at the practice since day one. I am a qualified general nurse by profession but have worked at the practice for many years. We have an amazing loyal team many who have worked at the practice for many years. I feel privileged to work with such lovely people. My hobbies are yoga, cooking and entertaining but most importantly spending time with my children.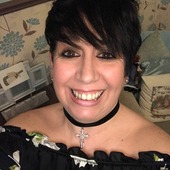 Nichola
Clinical Manager GDC no 113056
Hello I'm Nichola. I'm the Clinical manager at PDHC and also a registered dental nurse. I started work at the practice in 1996 firstly as a dental nurse/radiographer then after completing a 2 year diploma in management I began on my career path as a clinical manager.
I enjoy the challenges of my job role and no 2 days are the same. The team are a great bunch to work with. We pride ourselves on delivering high standards of patient care and the patient is always involved along every step of their time with us and with their treatment choices.
Out of work I enjoy spending quality time with my family, walks along the beach and the numerous parties I plan! I am also actively involved with my sons basketball team which keeps me very busy!
Angela
Senior Dental Nurse GDC no 118811
I am Angela. I am a fully qualified and registered DCP. I have worked at the practice since 1991 when I started on a youth training scheme. Since qualifying I have gained certificates in radiography, Oral health education and carry on with updates through CPD.
I really love my job and working with a great team. Outside of work I enjoy family time and help my partner run a martial arts club in the local area. At Pitsmoor Dental Health Centre we have a large scope of treatments available from simple fillings, bleaching, to orthodontics and implants. This makes working here really interesting.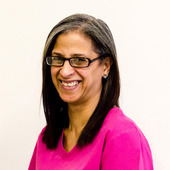 Josie
Dental Nurse GDC no 140230
Hi my name is Josie. I am married and have a son. I have been at the dental practice for the last 24 years, starting as a receptionist and then training to be a dental nurse. I have now been a qualified nurse for the last 16 years. My other qualification in Dentistry is taking radiographs, for which I gained my qualification 15 years ago.

I enjoy being in the surgery assisting the dentist in giving the patient the care that is both needed and requested. Whether it is an exam, filling or any other treatment, the patients are treated with dignity and compassion at all times. When I am not working I enjoy spending time with my family, reading, movies socialising and I love retail therapy.
Nisba
Dental nurse GDC no 295471
Hello I am Nisba
I am a qualified dental nurse and started at Pitsmoor following working at CCDH.
I enjoy working as a dental nurse and meeting new people as part of my job.